The Second Bar/Bat Mitzvah
On September 7, 2007, 5 men and 5 women celebrated their Second Bar/Bat Mitzvah, prepared by Sunny Buchman.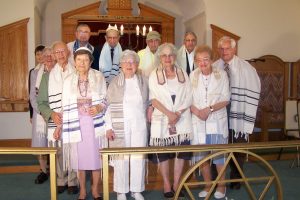 In front from left:
Hilda Grunblatt, Lawrence (Bud) and Elly Kantrowitz, Eadie Green, Eleanor Elliott, Meta and Walter Stern.
In back front left:
Sunny Buchman, Rabbi Elliott Marmon, Dr. Orel Friedman, Dr. Harold Luria and Norman Kudan.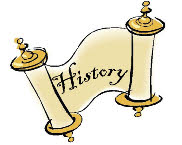 For more History of Congregation Shaaray Tefila, please visit the Folk Art Center at Crandall Public Library.