Children's Programs
Sunday School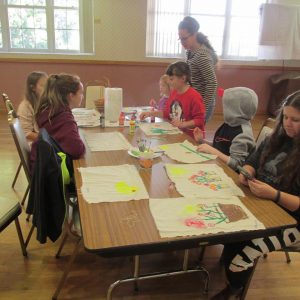 Various Sundays, 9:00 a.m.- noon at Temple Beth El, 3 Marion Avenue, Glens Falls. Click Monthly Calendar for dates.
Shaaray Tefila jointly operates a religious school program with Temple Beth El on Sunday mornings from 9 a.m. through noon, with programs in prayer, Hebrew language and Jewish life. A combination of small class size and experiential learning makes this a positive Jewish experience for our children. In addition, children are active participants in our monthly joint Friday night family service and dinner.
Please contact Mark Hoffman at shaarayt@yahoo.com to discuss your child's Jewish education plan.