Our History
Old Country and Orthodox Roots
Congregation Shaaray Tefila (CST) is a Conservative congregation originally founded as an Orthodox Synagogue in 1892 in Glens Falls, New York. From humble beginnings it grew to be a significant Jewish force during the 20th century, when the membership of the synagogue was more than 150 families with over 100 children and young adults involved in the Sunday School, the Hebrew School, the sororities and fraternities and other youth programs.
At the end of the 19th century eastern European Jews arrived in upstate New York with a majority of the early settlers in Glens Falls coming from a shetl (small mostly Jewish town) called Ivye, in Poland, near Vilna. They left their homeland to escape increasing anti-Semitism and economic hardship; they were attracted to the United States for the religious freedom they hoped to find and the promise of a better life. They were poor Orthodox Jews and spoke Yiddish. In the old country they bought and sold farm products and goods on market days. Some knew crafts and were shoemakers, tailors, bakers, and butchers.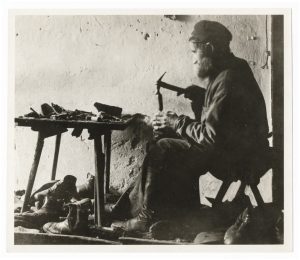 Many arrived in the United States during the years between 1880 and 1924. A significant number had relatives or landsman that preceded them. They learned English and did whatever they could to make a living. Many became peddlers carrying their wares as they traveled the countryside to sell or trade their goods. Successful peddlers became shopkeepers.
Their need for community both religiously and emotionally brought them together.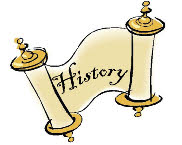 For more History of Congregation Shaaray Tefila, please visit the Folk Art Center at Crandall Public Library.